The centre is managed by a team of Surgeons with special expertise in their own specialities. They provide world class surgical and medical treatment, even for the most complicated eye diseases.
Driven by the mission to provide the best eye care to all, we have carefully handpicked a team of doctors from premier institutions across the country. Our Ophthalmologists have received several National and International recognitions for their achievements in the field of eye care. We conduct & participate in numerous conferences and training initiatives in the field of Ophthalmology. Our faculty is actively involved in various local and global forums.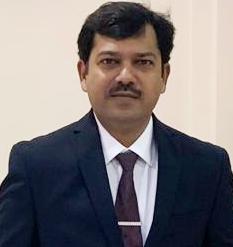 Dr. R.P. Singh
Dr. R.P. Singh is a graduate and post graduate from the prestigious R P Centre, AIIMS and superspecialized in the field of Vitreo-Retina .
He is a proficient and renowned Vitreo-Retina surgeon and has an experience of more than 22 years in this field. Besides that he also excels in Phacoemulsification and Refractive surgeries.
He has been a senior consultant at Apollo Hospitals for more than 10 years. He  Has been delivering Ophthalmic services at the Solongo Hospital, Mongolia for 10 years.
Awards & Recognitions
Has performed live surgeries at many conferences.
Awarded Gold Medal by the Government of Mongolia for his services in the field of Ophthalmology.
Dr. Satanshu Mathur Gold Medal for Best Video Presentation at UKSOS 2016.

Has delivered many deliberations at various national and international conferences.
Prof. Subhash M. Betharia
MBBS, MD-Ophthalmology, MNAMS-Ophthalmology Ophthalmologist/Eye Surgeon
Dr. Betharia is the director and head, oculoplasty, at Visitech Eye Centre. He has a rich experience of more than 30 years at R. P. Center (AIIMS) and has served as professor and head, oculoplasty. He is a Fellow of Oculoplasty and Orbital Surgery from Moor Fields Eye Hospital, London. He is also a Member Board of Directors, International Oculoplasty Society New York, USA. Dr. Betharia served as a consultant oculoplasty surgeon at Al Nahdha Hospital, Muscat, Oman from 2006-12.
He has more than 109 international oculoplasty publications to his credit. He is the recipient of numerous acclaimed awards such as Paras Nath Sinha Gold Medal, E. T. Selvum Oration, R.I.O., Chennai, Dr. C. S. Reshmi award and has been accredited by Royal College of Ophthalmology, London. He is a gifted surgeon of repute with oculoplasty being his forte. He Specializes in all oculoplasty surgeries such as lacrimal surgery, ptosis surgery, orbital tumor removal with orbital reconstruction surgeries for contracted socket and lid retraction, orbital fracture management and various lid surgeries including entropion and ectropion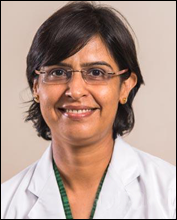 Dr. Amrita Kapoor
MBBS, MD – Ophthalmology, Fellow of the Royal College of Surgeons of Edinburgh, Ophthalmologist/Eye Surgeon
Dr. Amrita Kapoor has been practising in South Delhi for the past 10 Years. She completed her Medical Education and Post Graduate training from the prestigious All India Institute of Medical Sciences and then worked as a Senior Registrar and Senior Research Associate in the Glaucoma, squint & pediatric ophthalmology division of Dr. Rajendra Prasad Centre for Ophthalmic Sciences, AIIMS.
Apart from being proficient in phacoemulsification surgery for cataract removal and LASIK laser for removal of glasses, she specializes in pediatric ophthalmology, treatment of squint, and treatment of glaucoma.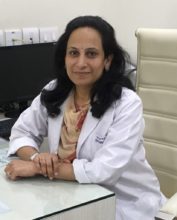 Prof. Charu Mithal
MBBS, MS-Ophthalmology, Former HOD Ophthalmology , LLRM Medical college. Fellowship in Vitreo-Retina at LVPEI Hyderabad & RP Centre, AIIMS, Observership in Retina at NHS Hospital Trust, Wakefield U.K.
Dr. Charu Mithal has 16 years experience in this field. She completed her post graduate training in ophthalmology from GMCH Chandigarh and has done her fellowship & training in Retina from the prestigious LVPEI Hyderabad and RP Centre AIIMS.
Apart from practicing Vitreo Retina, she is also a proficient Phaco and Refractive Surgeon.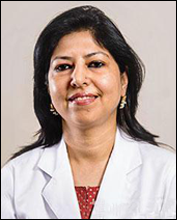 Dr. Anupa Gulati
MBBS, DOMS, Senior Consultant & Medical Superintendent
Dr. Anupa Gulati is an able and proficient consultant. She has been thoroughly trained in various ophthalmic areas of study and completed her Ophthalmology from Maulana Azad Medical College New Delhi and underwent 1 yr training programme at Army Hospital, Delhi Cantt. She has over 18 yrs of clinical experience in Managing and Treating Patients. Her main areas of interest are Anterior Segment, Glaucoma and General Ophthalmology.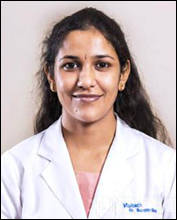 Dr. Surabhi Gupta
MBBS, PG Diploma in Ophthalmology Ophthalmologist/Eye Surgeon.
Dr. Surabhi Gupta is an Ophthalmologist/ Eye Surgeon in Jasola, Delhi and has an experience of 13 years in this field. Dr. Surabhi Gupta practices at Visitech Eye Centre, Jasola in Jasola, Delhi. She completed MBBS from Bharati Vidyapeeth University, Pune in 2003 and Post Graduate Diploma in Ophthalmology from Sri Ramachandra Dental College Hospital in 2006.
Her main area of interest are Anterior Segment, Refractive Surgery and general ophthalmology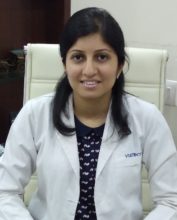 Dr. Shilpa Singh
M.S., F.R.C.S. – GLASGOW(UK), F.I.C.O., D.N.B., M.N.A.M.S.
Has 9 years experience in this field & is an internationally trained & award winning ophthalmic surgeon with her area of expertise being refractive surgery and phacoemulsification for cataract surgery.
She has many publications in various Indian and international journals. She has coauthored the book "Ophthalmology Digest" for post graduate entrance exam.