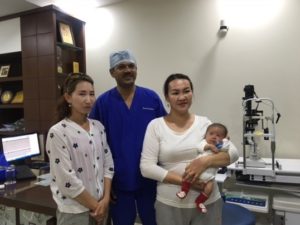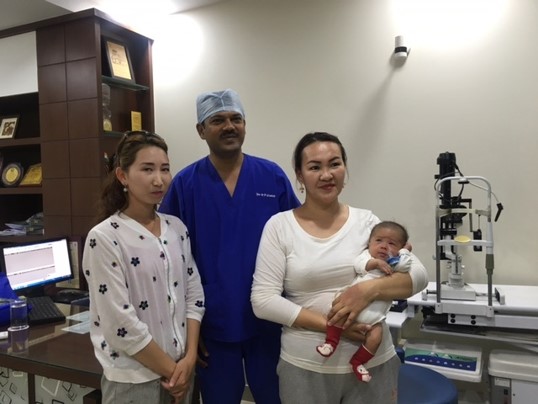 In an effort to serve our international patients / medical tourists with world class facilities, we offer a host of services, including accommodation arrangements, travel related services , Visa assistance, and other facilities.
We have successfully treated numerous patients hailing from countries such as Afghanistan, Iran, Turkmenistan, Israel, Sudan, Nigeria, Russia and more..
Solongo Hospital at Ulaanbaatar, Mongolia .
A joint venture between Mongolia and India , started by Dr. R P Singh in 2008, Providing world class eye services to the Mongolian patients , including Phaco with Multi Focal / Toric IOLs, Customised LASIK and Vitreo-retina services.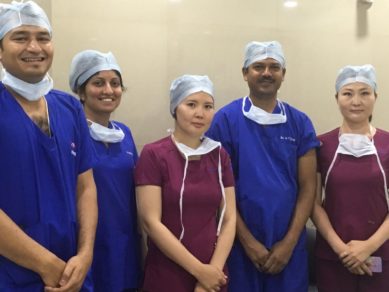 Patients Testimonials
Daisy Okudy Ferdinand
Parent of Child Patient
Your services are wonderfully excellent. May the Good Lord always bless you guys Here! You Guys have made my daughter to "SMILE" again. We are now your Ambassadors, We will spread the Good News to our country-men and encourage people to come here for their treatment. We are Indeed very Thankful!!
Dr. Aminzaj Kaseem
Eye Operated
I feel like very freedom in this hospital, I really satisfied with my eyes operation. All staff are very helpful, I am very thankful to staff and doctors and I wish all the best to all of us and till next time.
Thank You 