Paediatric Ophthalmologist – Best Child Eye Specialist in Delhi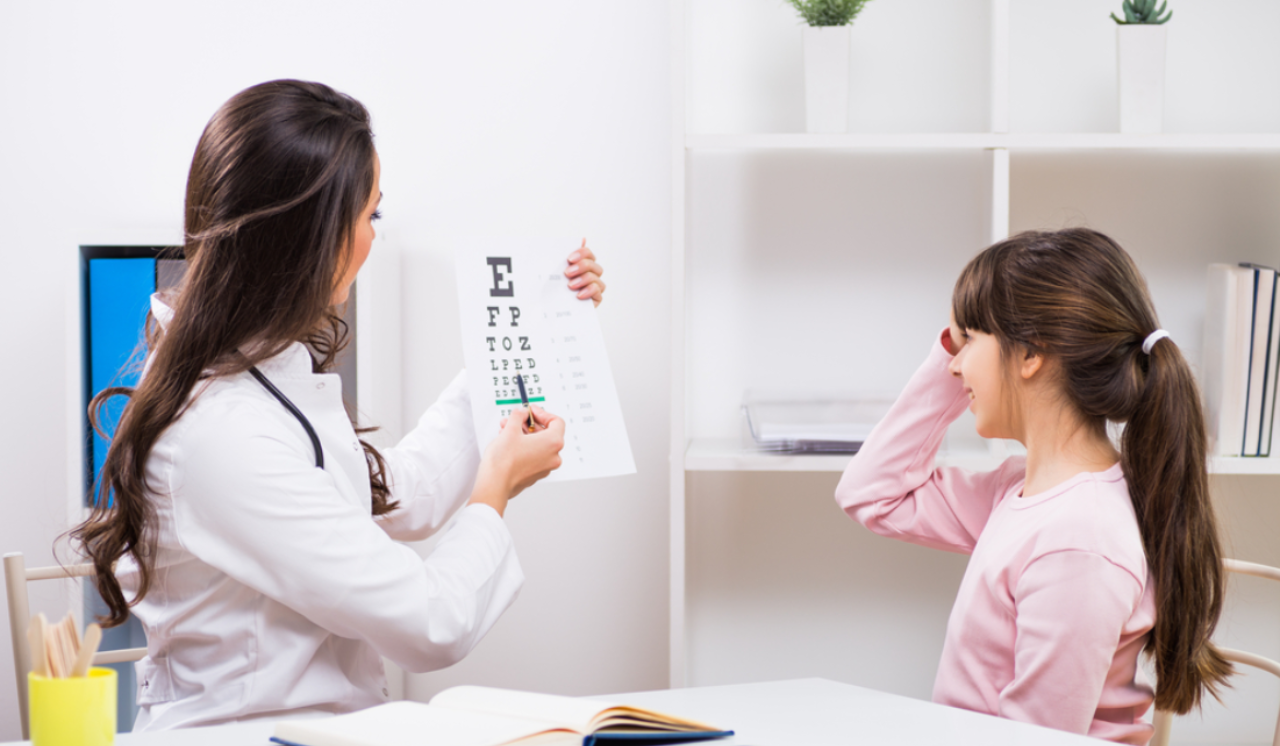 The eyes, visual needs, and disorders of the Children are entirely different from miniature adults. Being in their growing stage they are yet to develop a fully mature eye-brain coordination, that's why children require special attention and focus related to vision. Here comes the need for a Paediatric ophthalmologist or Child eye specialist who can examine the eyes of your young ones and provide suggestions to protect their vision.
Paediatric Ophthalmology deals with special vision care needs of your young ones. At Visitech, we provide treatment for a multitude of children's ophthalmological problems. Our core team comprises of some of the best Paediatric ophthalmologists in Delhi NCR who understand the importance of healthy eyesight for the overall development of a child.
What are the symptoms and signs of eye problems in children?
Bad performance in school especially, while copying notes from blackboard?
Squint/ head tilt?
Regular headaches / watering / redness?
Watching television from too close?
Which is the best hospital for Children's Eye Care?
For your child's eye care, Visitech Eye Centre is the best eye hospital with a team of the best pediatric ophthalmologists in Delhi. Our doctors understand the importance of healthy eyes and good vision when it comes to the overall development of a child.
Our child eye specialists not only experts in their professionalism, but also in their ability to make friends with your child. This relationship ensures that the children never hesitate to visit our eye doctors.
The surrounding of our pediatric ophthalmology department is always relaxed, and the staff always eager to play with the children. That's how we ensure trouble and hassle-free eye check-up for your precious little one.
Because at Visitech Eye Centre we believe in professional integrity, and state-of-the-art technology, at affordable rates for all, at a center near you.
Services Offered at Visitech Paediatric Wing for Children: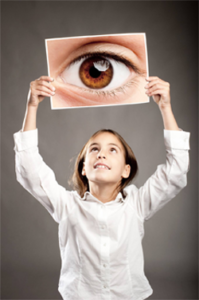 The eye specialists and the staff at Visitech Eye Centres are trusts that children require special nurturing and care to achieve their full potential and development. Our eye care professionals are happy to associate with you to ensure the best eye care for your child so that they could fulfill their dreams with a good vision.
Visitech Eye Centres offers the latest technology treatments in child vision care. The Services, therapies, and Eyecare test to ensure the sharp vision, include:
Amblyopia Therapy
Strabismus Management/ Surgery (crossed eyes, lazy eyes, double vision)
Congenital conditions, such as childhood glaucoma and Childhood cataracts
Managing  refractive errors, such as nearsightedness, farsightedness and astigmatism
Orthoptics Clinic for binocular vision and stereopsis
ROP and other Retinal diseases
Corneal diseases / Neuro-ophthalmic conditions
Ptosis (lid drooping ) in children, and other lid conditions
Tumours of the eye and the orbit
Any Questions?
We Will Call you Soon or Call us +91-9354015295
Error: Contact form not found.
Reasons to choose Visitech as A Eye Centre for Children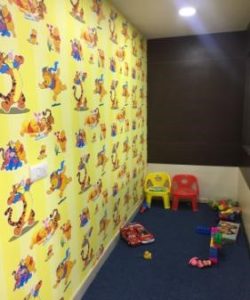 We are one of the few eye hospital in Delhi offering the most advanced paediatric ophthalmology services with dedicated attention to specific paediatric eye conditions. We understand that a child's vision plays a critical role in his/her overall development; be it physical, mental or social development.
The Paediatric Ophthalmology Clinic at Visitech Eye Centres, provides comprehensive evaluation, consultation and proven treatments for all aspects of routine and complex Paediatric eye disease, as well as adult strabismus.
Our family-friendly environment welcomes young patients into a comforting world of reassuring smiles. Examination is skill fully performed with child-appropriate equipment in a calm setting. The service has access to a dedicated play area and extensive diagnostic resources of the Eye Center
Our experienced paediatric ophthalmologists stay informed of breakthroughs in child and adolescent eye disorders and adult strabismus through involvement in academic societies.
Every child deserves to see the world clearly and live a normal healthy life. Provide your children a shield from all eye diseases with Visitech Eye Centres' exclusive paediatric ophthalmology Clinic.