Smile Eye Surgery in Delhi
(Refractive Lenticular Extraction/Small Incision Lenticular Extraction)
 We are the 2nd institute in Delhi / NCR Region & the 6th in North India to procure the SMILE technology.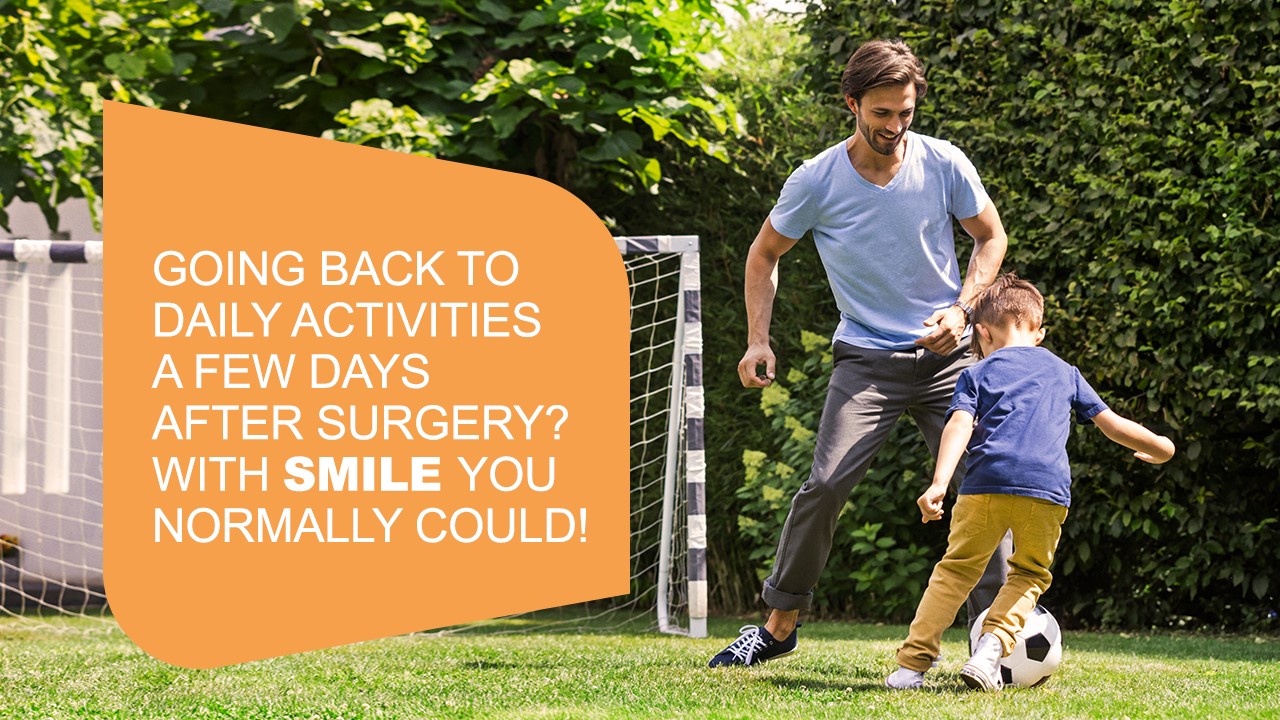 The SMILE (Small Incision Lenticular Extraction) eye surgery – NO BLADE method is the latest leap in laser vision correction. It is not only a blade-free approach to laser vision correction, but is a step superior to the No Blade approach of Femto – LASIK. More than a million eyes  have been treated. India is one of the 65 countries where SMILE procedure is carried out.
The SMILE method, by contrast enables your surgeons to perform laser vision correction without any flap at all. There is no danger that the flap can get displaced, either immediately after the procedure, or even years after the procedure. And the corneal surface cells hardly get disturbed during the procedure, which means that there is hardly any pain or discomfort during the procedure.
ReLEx Smile Surgery (Minimally invasive surgery)
With ReLEx SMILE, a lenticule and a small incision of 2-4 mm is created inside the cornea. The preservation of the upper corneal layers and the possibility for fewer transected nerves may preserve biomechanical stability and reduced the incidence of transient dry eye syndrome.

Single step.
With ZEISS ReLEx SMILE, the entire correction is performed as a single-step: one laser, one treatment plan and one laser process.
All-Femto.
Performed on a VisuMax® femtosecond laser, high precision, proven outcomes, predictability and ease of use are what ReLEx SMILE stands for.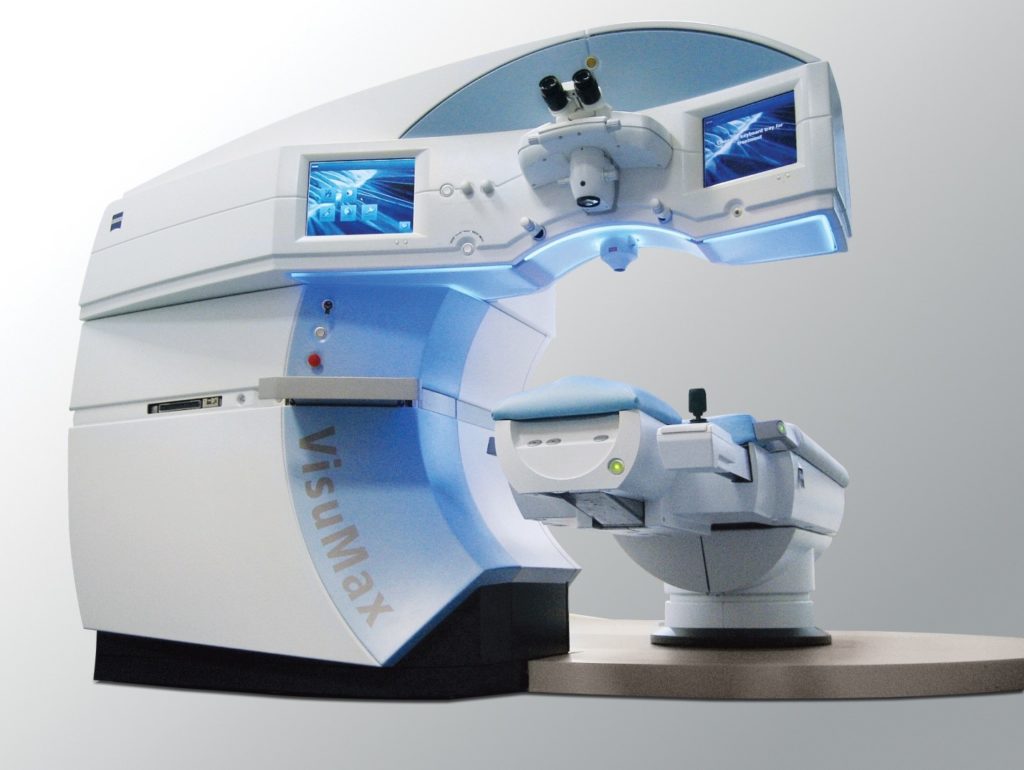 Consult Our Doctors
We Will Call you Soon or Call us 011- 41731888
Error: Contact form not found.
Visitech Eye centre is one of the few centres providing SMILE technology in Delhi.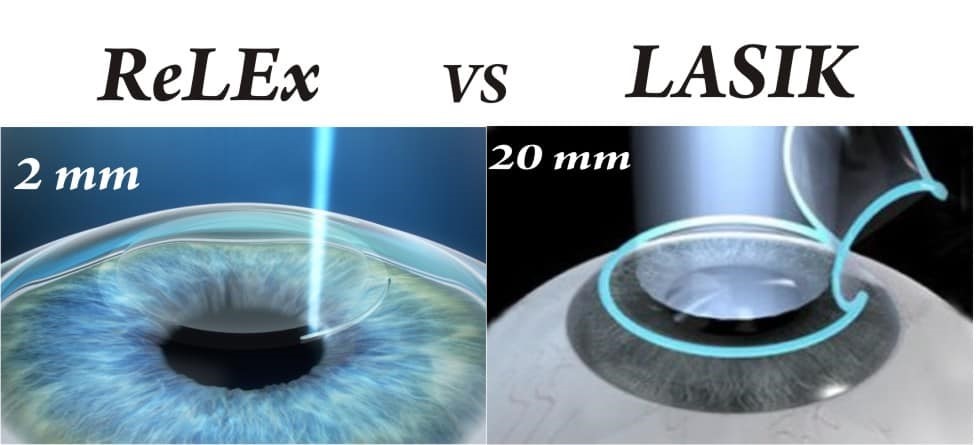 Eye conditions Treated with SMILE surgery
SMILE Eye Surgery can be used to treat myopia more effectively. Only a few surgeons can perform this surgery around the world. Visitech is one of the best eye hospital that provides Smile Eye Surgery in Delhi and north India. Visio correction of hyperopia and pure cylindrical have still not been verified through this procedure. FDA approved SMILE Surgery in 2016 to correct myopia upto 8 dioptres and cylinder upto 0.5 dioptres only. It is still not approved to correct hyperopias and pure cylinders even after revised approval of FDA in 2018.
ReLEx SMILE can be used to treat short-sightedness alone or short-sightedness with the presence of some astigmatism.
Benefits of SMILE Surgery
Small incision lenticule extraction (SMILE) is a newer refractive surgery. Eye surgeons expect that it will have a couple of advantages over LASIK and have similar good outcomes. Following are the reasons to choose SMILE Eye Surgery:
A step superior to the Blade free Femto LASIK
Incision size 2-5 mm
Bladeless, Flapless, All laser procedure for spectacles removal
No Flap, so no risk of flap related complications
Less Dry Eye and Better Corneal Biomechanics
More Precision and Stability
Painless procedure with quick visual recovery
What happens during a SMILE procedure?
While performing a SMILE Eye Surgery, the ophthalmologist anesthetize the eye. Doctors use speculum positioned on the lids to keep the eye open and to prevent blinking. 
With femtosecond technology, the surgeon then creates a precise lenticule, which is a thin, circular piece of tissue. The lenticule removes further through the tiny incision that was created in the eye.
The whole procedure takes 10 to 15 minutes, in which laser is only used for a small duration. After performing the laser, the patient will be allowed to recover for a few minutes. Once Eye doctor returns, checks the eye then patient allowed to leave.
Recovery after SMILE eye surgery
Vision recovery in SMILE is slow as compared to Contoura and other Lasik procedures.
How safe is the SMILE procedure?
SMILE Surgery is a completely safe and USA FDA approved vision correction procedure. Only patients above 22 years of age can be treated using SMILE procedure , as per the US FDA guidelines. Before surgery patients need to undergo a series of tests to determine if they are good candidates for the procedure or not. The people who are good candidates for LASIK will likely be good candidates for SMILE as well.
What is the cost of SMILE surgery?
SMILE surgery is the latest vision correction surgery. SMILE eye surgery in Delhi costs an average of INR 1,25,000 (approx). Tests, appointments and accommodation costs can be varied. 
Best hospital and surgeons for SMILE Eye Surgery in Delhi
Visitech Eye Centres providing cutting edge Ophthalmology treatments for decades. Visitech Eye Centre has more than 20 years of experience providing the highest-quality eye surgical procedures to patients in Delhi NCR.
We are proud to be one of the best hospitals for SMILE Eye Surgery vision correction in India. Due to our state of the art facilities and experienced surgeons, patients travel from around the world to undergo laser vision correction and other eye surgery procedures at our hospitals.