What is an Intraocular Lens (IOL)?
Intraocular lenses (IOLs) are medical devices that are implanted inside the eye to replace the eye's natural lens when it is removed during cataract surgery. IOLs also are used for a type of vision correction surgery called refractive lens exchange.
This lens replaces the natural lens which has become cloudy or damaged due to age. The new lens helps to restore vision by focusing light onto the retina. IOL implantation is one of the most common surgeries performed today. In fact, more than 1 million people undergo this procedure each year.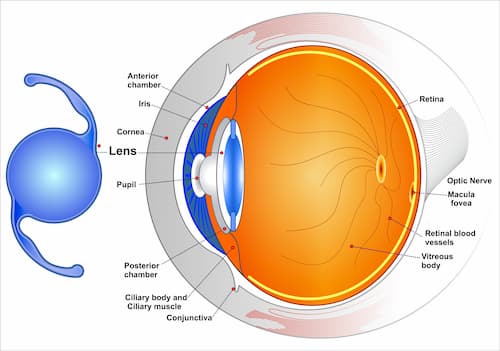 What are premium Intraocular Lenses (IOLS):
Premium IOLs are considered "premium" intraocular lenses because they have advanced features beyond those found in basic mono vision IOLs.
During your preoperative exam and consultation, your cataract surgeon can help you choose the best IOL for your needs.
There are several types of artificial lenses that are available to cataract patients today. These include:
• Monofocal – designed to see distant vision
• Multifocal IOLs – designed to see near, intermediate and far through their lens' optics
• Toric IOL s – designed to treat astigmatism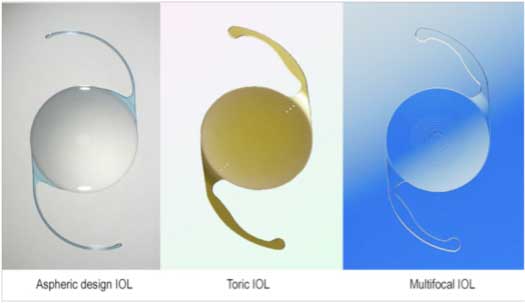 Premium lens implants have been helping people over 40 years of age to resume their active lifestyle as they had when they were younger. The surgeons at Visitech Eye Centre have been trained in the latest intraocular surgery techniques involving lens implantation with multifocal and toric lens implant. Visitech Eye Centre offers a comprehensive choice of Intraocular lenses (IOLs) depending on your vision needs.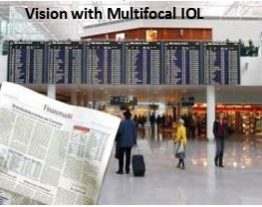 IOL Cataract Surgery in Delhi :
Visitech Eye Centres have the team of trained Intraocular (ICL) Surgeons in Delhi. When patient with cataract of low vision comes to visit our centres a thorough eye examination conducted with latest technology machines and equipment. Based on the result our eye specialists suggest you the cataract surgery procedure. Cataract surgeon can help you choose the best IOL for your needs whether it is Monofocal, Multifocal or Toric IOL's.