Observership Program
PHACO & MEDICAL RETINA 
under  the  leadership of 
Dr R P Singh 
Director & Head 
Phaco refractive & Vitreo  Retina services
Visitech Eye Centres  
Phaco Development Program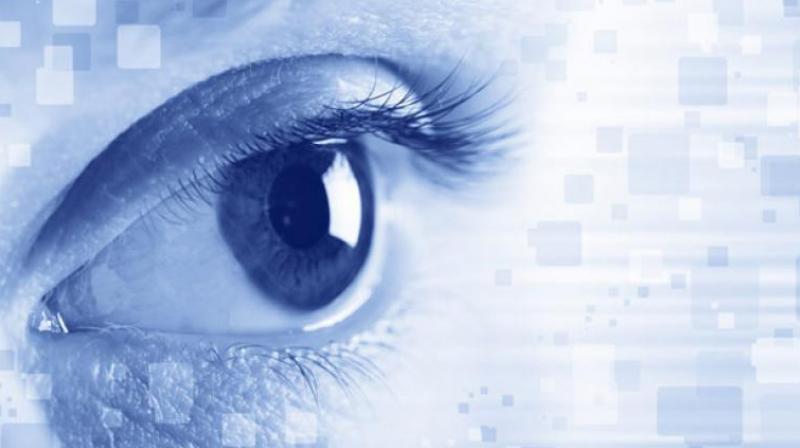 Ophthalmology is the field of medical science that has evolved so rapidly. We have seen the era of transformation of cataract surgery over the last decades from intracapsular cataract extraction with aphakic spectacles to phacoemulsification with implantation of different types of intraocular lenses.

Phaco emulsification done with good surgical expertise fulfils patient demand of good visual outcome and faster visual recovery at an affordable cost. It is definitely a safe and painless procedure but requires a lot of skill to be mastered in this surgery. Our team at Visitech eye centre New Delhi is fully equipped with latest phacoemulsification machines and expert surgeons. 

The team leader" Dr RP SINGH" is an alumni of prestigious institute of the country, Dr R P Centre of Ophthalmic Sciences, AIIMS, New Delhi. 

He is practicing in ophthalmic sciences for last 22 years and has an experience of more than 60,000 cataract surgeries and various other complex surgeries.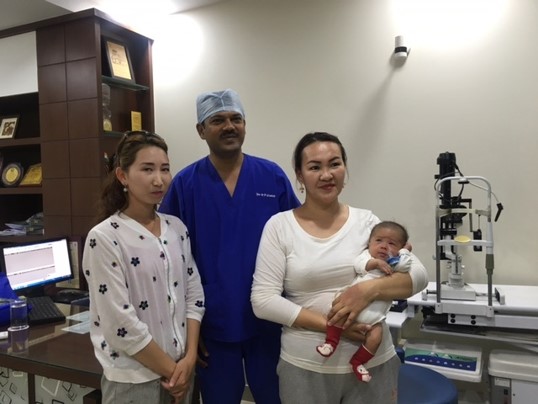 Why choose Visitech?
Stepwise methodical approach

One-to-one training under the supervision of experienced surgeons.

Surgical Video review and analysis

Our team of experienced surgeon and consultants have performed  thousands of surgeries 

We provide best equipment, phaco machine, microscope and recording system 
Course Objective
The objective of PDP is to train budding and needed eye surgeons for Phacoemulsification. There will be individual mentor for each mentee under the leadership of Dr RP Singh. The mentees would be trained in stepwise manner for performing Phacoemulsification first under supervision, and then independently. They would also be    trained to manage inadvertent complications during surgery.

The mentees will also be trained one on one in OPD, Diagnostics and OT assistance.

They would also be trained in Medical Retina- diagnosis & lasers.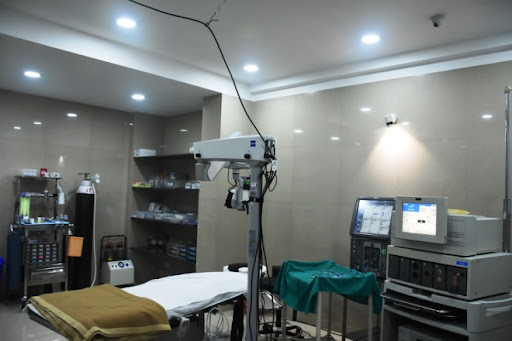 State of the Art modular OT's 

Zeiss Lumera Operating Microscope  

Alcon Constellation Phaco Machine 

Baush & Lomb Stellaris PC Phaco Machine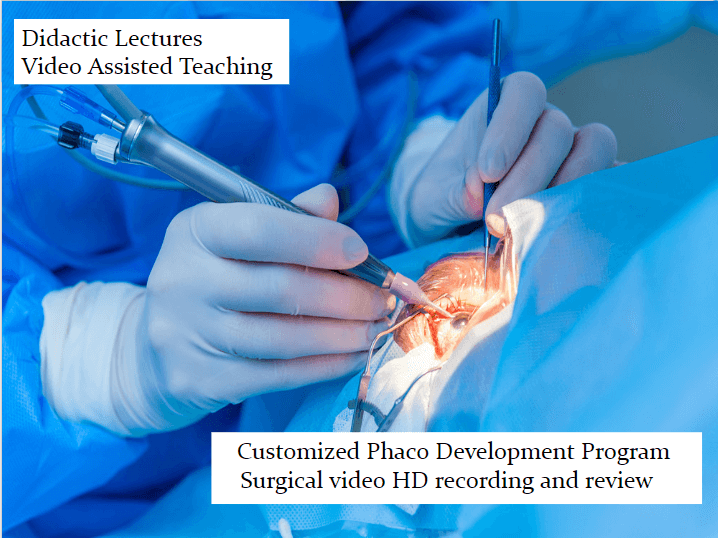 COURSE OBJECTIVE & OUTCOME


The objective of PDP is to train budding and needed eye surgeons for phacoemulsification. There will be individual mentor for each mentee under the leadership of Dr RP Singh. 

The idea of our program is to stimulate every domains of trainee:

1. Cognitive- by effective teaching learning methods

2. Psychomotor- skill development, hand on in world-class modular operation theatres

3. Effective- proper communication and counseling to patients & his/her relative
Course Schedule
COGNITIVE DOMAIN 

(INTERACTIVE LECTURES)

PSYCHOMOTOR DOMAIN 

(OT SESSION)

EFFECTIVE DOMAIN
FIRST WEEK
BASICS OF PHACOEMULSIFICATION

TYPES OF PHACOMACHINES

BASIC PROCEDURES SPECIAL EMPHASIS ON CAPSULORHEXIS
PREOPERATIVE WORK UP
FORMATIVE ASSESMENT 1
SECOND WEEK

TYPES OF PHACO TECHNIQUES 

PHACOEMULSIFICATION UNDER SUPERVISION 

PREOPERATIVE & POSTOPERATIVE CARE OF PATIENT 

FORMATIVE ASSESMENT 2

THIRD WEEK

COMPLICATIONS OF PHACOEMULSIFICATION SURGERY 

ASSESSMENT OF TECHNICAL SKILLS IN PHACOEMULSIFICATION SURGERY

COUSELLING TECHNIQUES

FORMATIVE ASSESMENT 3

FOURTH WEEK 

DIFFERENT TYPES OF IOLs

INDEPENDENT CASES

FORMATIVE ASSESMENT 4

SUMMATIVE ASSESMENT & CERTIFICATION CEREMONY 
COURSE OUTLINE 

Duration

– 4 weeks/8 weeks
Eligibility Criteria

: Qualified practicing Ophthalmologist with MD/DOMS/DNB /FRCS degree from recognized university with good experience in basics of cataract surgery.
No. of Positions:

 1-2 per batch


Selection:

Selection is done on eligibility and first come first served basis

Admission Procedure:

 Application should be accompanied by curriculum vitae and copies of certificates.

Accommodation-

would be borne by you, we can provide links of various residential options available
For further details please contact
Dr Anupa Gulati
Sr Consultant & Medical Superintendent 
+91 9891043328
www.visitecheyecentre.com